The Group
At your service!!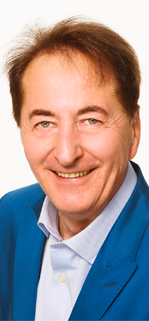 Raymond Larivière
President
Certified Real Estate Broker

Raymond Larivière
As a specialized listing agent and outstanding salesman, Raymond created his own firm to meet the ever-increasing demands and expectations of the real estate market. With a very versatile background, Raymond LaRivière is much more than a real estate broker and a real estate agency director. He is an investor, a renovator, a property manager with an interesting real estate portfolio, and now even an engaging speaker and motivator. All this experience makes him the ideal person to guide and secure clients in the residential and commercial sectors.
To do business with Raymond is to do business with a seasoned professional in the sale, purchase, construction, renovation and estimation of the market value of a property while being accompanied by a very human, caring person with superb communication skills.
Raymond LaRivière makes the difference between a regular broker and an outstanding professional.
If you are looking for professionals in the real estate sector, look no further, you have found them!
With Groupe LaRivière, you are well taken care of!
---
Gabriela López Mijares
Executive officer


Gabriela López Mijares
In this multi-cultural real estate team, Gabriela has a multi-faceted and eventful professional background. She holds a Bachelor of Arts degree in Performing Arts and has extensive experience as an actress, writer, producer and radio host in her native Venezuela.
Gabriela has a passion for communication and languages, which is why when she arrived in Montreal, she wanted to perfect her verbal skills and completed her Certificates in English and French at the University of Quebec at Montreal (UQAM, for short). This passion led her to learn Italian as well. She is therefore fluent in French, English, Italian and Spanish, her native language. In 2004, she decided to dive into the real estate field and as soon as she obtained her Real Estate Broker's Certificate, she started working alongside Raymond Larivière as a business partner.
All of this speaks of a resourceful and creative person, able to step out of her comfort zone and move forward even in uncertain situations.
Gabriela is both an artist and an entrepreneur, forward-thinking and organised, sensitive and strong-willed.
Today, after a 15-year real estate career, she has retired as a broker and joined the administration of Groupe LaRivière full time, where she is the right hand of the agency director. She coordinates the administrative activities, manages the social networks and is responsible for the organization within the office.
Definitely, Gabriela has quite a professional challenge on her hands!
---
Denis Boucher
Real estate broker
and chartered appraiser


Denis Boucher
Denis, an active sportsman, knows very well that teamwork is a very important factor when buying or selling your property.
He combines two professional passions; he has been a chartered real estate broker for nearly 25 years and a chartered appraiser for over 30 years. He is also a residential property owner and manager.
His expertise in the real estate field combined with his skills: his dynamism, his professionalism, his rigour and his integrity, will quickly put you at ease.
We are pleased to welcome a professional of Denis Boucher's stature and experience to Groupe LaRivière!
---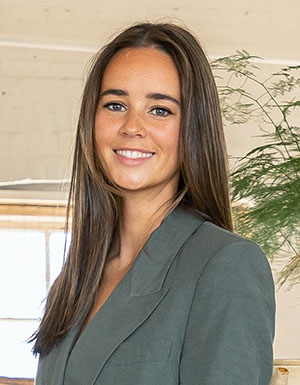 Laurence Perreault
Residential real
estate broker


Laurence Perreault
Laurence is a great enthusiast of architecture and interior design, with over 12 years of customer service in her belt.
Customers normally expect to receive outstanding service when it comes to buying, selling, or renting a property. This is where this young broker's ability to work and communicate easily with all parties to a transaction comes into full play to guarantee a pleasant and stress-free process for you.
In the real estate industry, it is important to be informed and to have a good knowledge of the market to be able to make well founded decisions. Honest, transparent, and attentive, Laurence is here to provide you with the necessary guidance to make the right choice for you.
Laurence tells us that she entered this field so that she can advise people and protect their interests "as if they were her own."
We have no doubts! That's why we are pleased to welcome Laurence to Groupe LaRivière! Let's team up!
---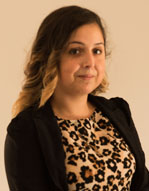 Catia Froias
Sales and accounting
officer


Catia Froias
After her studies in accounting in 2017, Catia did her internship at Groupe LaRivière as an accountant.
Following this successful internship, she was hired as a permanent staff member of Groupe LaRivière and has since been in charge of the company's accounting.
Taking care of each file with precision and depth so as not to overlook any detail, Catia also carries out the administrative management of sales files. In addition, she speaks Portuguese (her native language), French and English, a very important asset when dealing with clients of various origins.
Meticulous and organized, she takes full charge of her responsibilities with honesty and discretion. Catia is a dedicated and loyal employee. Nevertheless, she is first and foremost a full-time mother of four children.
We are very satisfied with Catia's qualities and we appreciate her contribution to our team.
---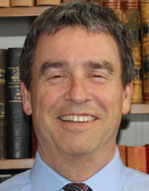 James Bonhomme


Attorney at law


James Bonhomme
Master James Bonhomme practices in the areas of commercial law, real estate and tax litigation. With more than 30 years of experience, his mission is to advise and represent his clients in a cost-effective manner by providing personalized, quality service. He is a graduate in law from McGill University and completed his legal training with a degree in business administration from McGill University, and a master's degree in taxation from Sherbrooke University. He is also a graduate in civil engineering from École Polytechnique and a member of the Quebec Order of Engineers. His experience has allowed him to represent clients and plead before the Court of Appeals, the Superior Court, the Court of Quebec, the Tax Court of Canada, and the Canada Labour Relations Board (LRB).
---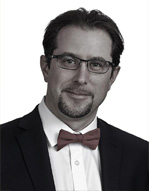 Benoît Malboeuf
CPA, CGA, M. Fisc.


Public accountant
specializing in taxation
CPA, CGA, M. Fisc.


Benoît Malboeuf
Benoit Malboeuf has been practicing as a tax specialist and professional accountant for some twenty years. He holds a master's degree in taxation from the University of Sherbrooke and a bachelor's degree in economics. He is also a member of the Chartered Professional Accountants of Quebec (CPA), the Canadian Tax Foundation (FCF, for short), and the Tax and Financial Planning Association (APFF). Benoit has penned specialized texts, taught, and advised clients in all areas of taxation.
To advance projects and bring growth, investor decisions must be wise, intelligent, responsible and effective. Taxation is part of this equation. Within a relationship of trust with his clients, he puts his knowledge and expertise to work to achieve their objectives. Teamwork is his strength and his success.
---
Pierre Garant


Partner CPA Assurance
Pierre Garant
With over 28 years of assurance experience Pierre Garant serves as Lead Engagement Partner for significant assurance engagements and is recognized as a pillar of the sector by his peers.
As National Assurance Leader for Raymond Chabot Grant Thornton, Mr. Garant has been responsible, over the past few years, of the firm-wide assurance practice and served as President of Operio, our integrated accounting-consulting services offering for SMEs.
In the course of his work, Pierre provides strategic and financing support for numerous clients in a wide range of industries, such as manufacturing, retail, service, real estate and construction industries as well as public corporations and entities in the public and parapublic sectors.
His areas of expertise include assignments related to business start-ups, financing, tax planning and implementing computerized management and e-business systems, among others.
---