Le Groupe
25 years of experience at your service!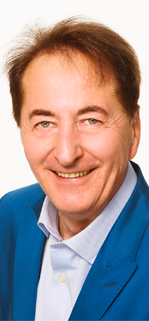 Raymond Larivière
President
Licensed real estate broker

A specialist listing and outstanding salesman, Raymond has created his own portfolio to meet the ever increasing demands and expectations of the real estate market. With a rich, diversified career, Raymond LaRivière is much more than a real estate broker and real estate agency manager: he is also an investor, renovator and property manager, plus an engaging speaker and motivator, with an interesting real estate portfolio. All this experience makes him the ideal broker to guide and secure clients in the residential and commercial sectors.
Doing business with Raymond means dealing with a seasoned professional in selling, buying, building, renovating and estimating the market value of a property while enjoying the company of a humane, caring person with superb communication skills. Raymond LaRivière makes the difference between a regular broker and an outstanding professional.
If you are looking for professionals in the real estate industry, look no further: you've found them!
With Groupe LaRivière, you are well assisted!
---
Gabriela López Mijares
Office Administrator


Gabriela López Mijares
In this multicultural real estate team, Gabriela stands out with her well-rounded, eventful career. She holds a Bachelor degree in Performing Arts, and has a long track record as an actress, writer, producer and radio host in Venezuela, her home country.
Gabriela is very passionate about communication and languages. That explains why, after arriving in Canada, she went straight to the University of Quebec at Montreal (UQAM) to hone her verbal skills and get her certificates in English and French. This same passion led her to learn Italian as well. She is therefore at ease in French, English, Italian and Spanish, her native language. In 2004, she decided to dive into the real estate field and as soon as she obtained her certificate as a real estate broker, she began working alongside Raymond LaRivière as a business partner.
Everything in her story paints the portrait of a resourceful and creative person, able to get out of her comfort zone and move forward even in the midst of uncertain situations. Gabriela is both an artist and an entrepreneur, an avant-garde, sensitive and organized leader.
Today, after a 15-year real estate career, she retired as a broker and embarked full-time in the administration of Groupe LaRivière, where she is the right hand of its director. She coordinates all administrative activities, manages its social networks and organizes the office.
Definitely, Gabriela has quite a professional challenge in her hands!
---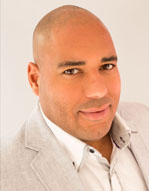 Kellinton David
Real estate broker


Kellinton David
Kellinton is a real estate broker with more than 13 years in the field. Gifted with a keen analytical mind, he built a comprehensive knowledge of the market during his time as a real estate buyer. Thanks to his large network of contacts, he is able to recommend reliable professionals in renovation, inspection or mortgage brokerage.
For him, nothing is more important than peace of mind when it comes to making the biggest purchase of your life. His passion for real estate moved him to become a seasoned broker, always enthusiastic about serving his clients well.
Kellinton is known for his honesty and frankness. For him, the truth and an accurate execution are a must during the purchase of a property. His dedication and negotiating skills will give you the protection and confidence you need in your real estate transactions.
---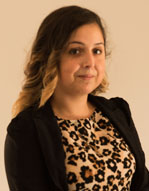 Catia Froias
Accounting and Sales
representative


Catia Froias
Catia completed her accounting studies in 2017, after which she joined LaRivière Group as an accounting intern.
Following this successful internship, she was hired as permanent staff and has been in charge of the company's accounting ever since.
Catia not only takes care of each file with precision and depth so as not to neglect any detail, she also performs the administrative management of sales records. Furthermore, she speaks Portuguese (her native language), French and English, a very important asset to deal with clients of various origins.
Meticulous and organized, she fully takes charge of her responsibilities honestly and discreetly.
Catia is a dedicated and loyal employee. Nevertheless, she is first and foremost, a full-time mother of four children and a beautiful human being.
---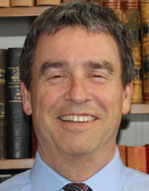 James Bonhomme


Lawyer


James Bonhomme
Mr. James Bonhomme practices in the commercial, real estate and tax litigation fields of law. Drawing on more than 30 years of experience, he has made it his mission to advise and effectively represent his clients at a reasonable cost by giving them personalized, quality service. He is a law graduate from McGill University and completed his legal training with a degree in business administration from McGill University and a master's degree in taxation from the University of Sherbrooke. He also holds a degree in civil engineering from École Polytechnique and is a member of the Quebec Order of Engineers. His experience has allowed him to represent clients before the Court of Appeals, the Superior Court, the Court of Quebec, the Canadian Tax Court and the Labour Relations Board (LRB).
---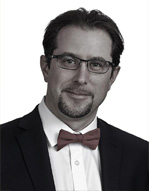 Benoît Malboeuf


Tax Specialist and
Professional Accountant
CPA, CGA, M. Fisc.


Benoît Malboeuf
Benoît Malboeuf has been practising as a tax specialist and professional accountant for twenty years. He holds a master's degree in taxation from the University of Sherbrooke, a bachelor's degree in economics, and is also a member of the Order of Chartered Professional Accountants of Quebec (CPA), the Canadian Tax Foundation (CTF) and the Tax and Financial Planning Association. Benoît has penned specialized texts, taught, and advised his clients in all areas of taxation.
To move projects forward and bring growth, investment decisions must be wise, intelligent, accountable and effective. Taxation is part of that equation. Within a relationship of trust, he helps his clients achieve their goals by putting at their service his vast knowledge and experience. Teamwork is his strength and success.
---
El equipo
Cuando usted hace negocios con uno de nosotros, todo el equipo trabaja para usted
Raymond Larivière comienza su carrera como Corredor Inmobiliario en 1995. Su perseverancia y constancia lo hacen un Consultor y Asesor Inmobiliario respetado, con una clientela fiel y hetérogenea.
Además del dominio de su profesión como Corredor Inmobiliario, es un gran conocedor del potencial de la ciudad de Montréal, en particular del Plateau Mont-Royal, vecindario donde vive y trabaja desde hace más de 25 años.
A la par de sus grandes habilidades como negociador, Raymond posee una vasta experiencia en el campo de la construcción, tanto en lo que concierne a la renovación de edificios y apartamentos como a titulo de Promotor Inmobiliario. Esta experiencia, sumada a sus competencias como Corredor de Bienes Raices, hacen de él un asesor creible y prolifico; experiencia esta que pone a la disposición de sus clientes tanto vendedores, como compradores.
Raymond Larivière es conocido como un inscriptor especializado y vendedor fuera de serie. El volumen creciente de su clientela y de sus transacciones, son el motivo por el cual decide crear un equipo de Corredores Inmobiliarios dinámicos con el fin de responder a las demandas y expectativas del cada vez más creciente Mercado Inmobiliario. Es así como desde el 2004, comienza a rodearse de personas talentosas para constituir un equipo de asesores competentes y polifacéticos.
---
La primera persona que lo siguió en esta aventura es su compañera y asociada Gabriela López Mijares, quien trabaja a titulo de Corredora Inmobiliaria desde el 2004. Ella coordina las actividades de venta en el seno del equipo, al mismo tiempo que gestiona los expedientes de sus clientes compradores que vienen de todos los rincones del mundo.
Implementar las estrategias de venta y mercadeo, y estructurar las Relaciones Publicas del equipo, forma parte de sus tareas. Igualmente, Gabriela asume la planificación de las Visitas libres y Caravanas, así como las guardias de todos los miembros del equipo.
Su experiencia como Comunicadora y Animadora de radio en Venezuela y en Montréal, así como su dominio de varios idiomas (Inglés, Francés, Italiano y Español, su lengua materna) hacen de Gabriela la persona ideal para mantener el vínculo con nuestros clientes extranjeros.
En el 2007, Gabriela obtiene su acreditación a titulo de Especialista en Home Staging (valorización de las propriedades) formación que enriquece su perfil de competencias y confirma el valor de su contribución al seno del equipo; preparación esta que pone a la disposición de sus clientes vendedores a la hora de la venta y mercadeo de sus propriedades. (www.myimmostaging.com)
Quand vous faites affaires avec un des coéquipiers, en réalité, c'est toute l'équipe qui travaille pour vous!